The PIAA H4 Style Xtreme White Bulb provides intense white light at a 4105K rating to illuminate road hazards and street signs long before normal halogen bulbs, with a slight blue topcoat tint for enhanced curb appeal. Manufactured to SAE recommended specifications and DOT compliant, this 12V bulb provides 110 watts of light for 60 watts of power on the high beam (60/55=110/100 watt) and is made with a high-quality, heat-resistant tube.    SOLD AS: SINGLE BULB OR PAIR

The PIAA H7 Style Xtreme White Plus Bulb provides intense white light at a 4000K rating to illuminate road hazards and street signs long before normal halogen bulbs, with a slight blue topcoat tint for enhanced curb appeal. Manufactured to SAE recommended specifications and DOT compliant, this 55=110 watt halogen bulb provides 110 watts of light for just 55 watts of power and is made with a high-quality, heat-resistant tube.    SOLD AS: SINGLE BULB OR PAIR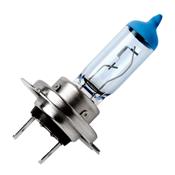 The PIAA H3 Style Xtreme White Bulb provides intense white light at a 4105K rating to illuminate road hazards and street signs long before normal halogen bulbs, with a slight blue topcoat tint for enhanced curb appeal. Manufactured to SAE recommended specifications and DOT compliant, this bulb provides 110 watts of light for 55 watts of power (55=110 watt) and is made with a high-quality, heat-resistant tube.  

SOLD AS: SINGLE BULB OR PAIR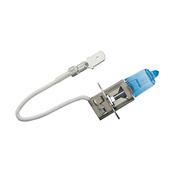 SIZES ALSO AVAILABLE 

PRICES ARE FOR TWIN PACKS

PIAA 880 BULBS  * PIAA 9004 BULBS  * PIAA 9005 BULBS  

PIAA 9006 BULBS  * PIAA 9007 BULBS  *  PIAA H1 BULBS

PIAA H10 BULBS  *  PIAA H11 BULBS  * PIAA H13 BULBS

PIAA H8 BULBS  *  PIAA H9 BULBS  * PIAA 1156 BULBS 

PIAA 1157 BULBS *  PIAA 3156 BULBS

PIAA 3157 BULBS  * PIAA 168 BULBS

UPGRADE YOUR 3200K HALOGEN BULB TO PIAA 4000K+

UPGRADE YOUR HALOGEN BULB TO CLEAR HELLA

HELLA BULBS ARE 3200K JUST LIKE YOUR STANDARD HALOGEN BULBS BUT ARE ALOT CLEANER OF AN IMAGE.  CLICK HERE TO VIEW A VIDEO ON COMPARING THE DIFFERENCE. HELLA BULBS ARE AVAILABLE IN SINGLE AND TWIN PACKS.
  SIZES AVAILABLE:
HELLA H3  

HELLA H4               SINGLE          TWIN PACK

HELLA H7               SINGLE         TWIN PACK

HELLA H9   TWIN PACK

Are you asking yourself,  What size headlight does my motorcycle take?